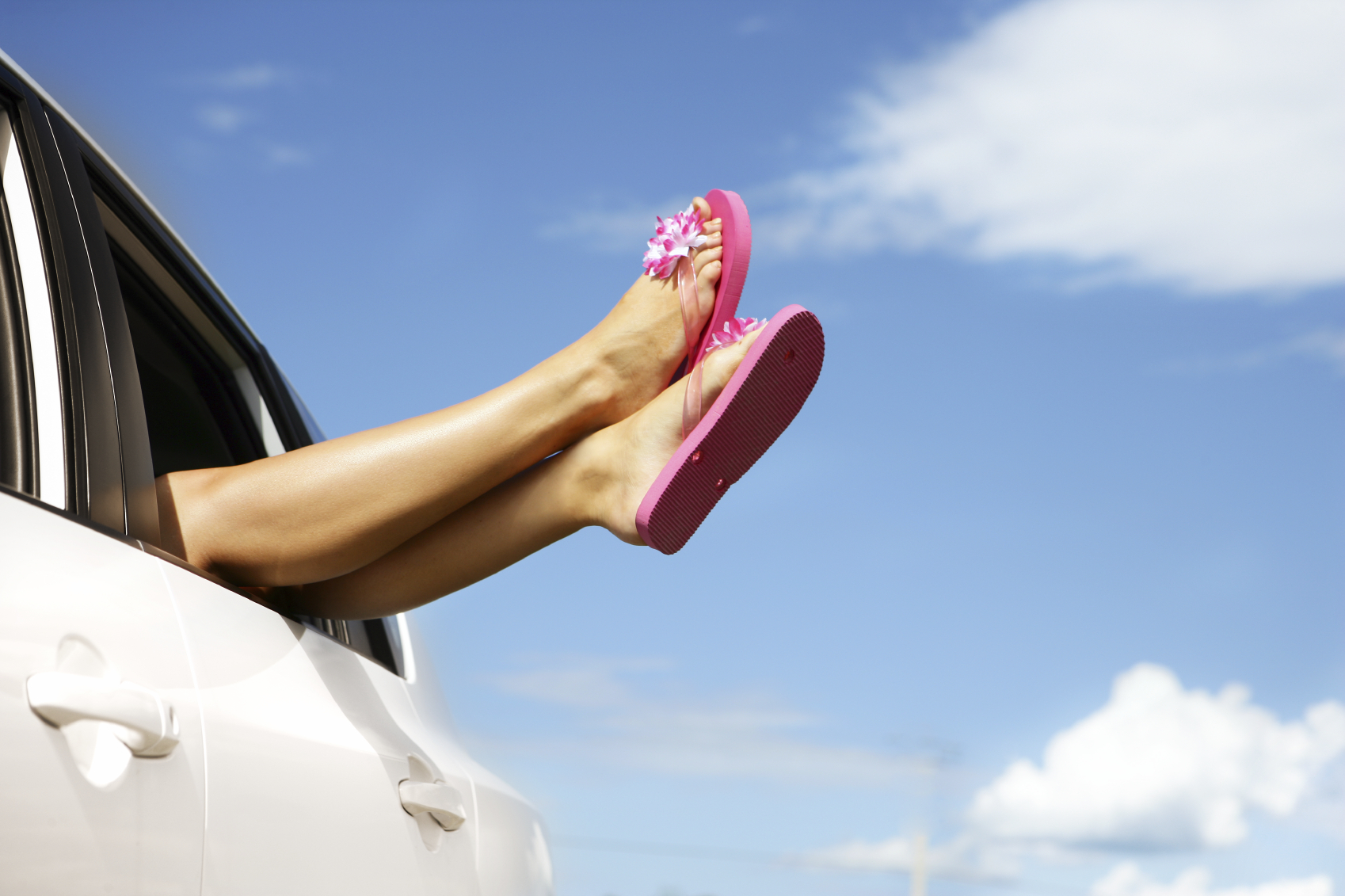 Summer is in full swing, and if it's one thing we know about Midwestern summers, it's that they're unpredictable!  Whether you find yourself under a scorching hot sun, or under a monsoon – here's five things you can keep handy in your vehicle for when you're ready to have fun in the sun!
Sunscreen:   With all the scientific evidence out there regarding sun damage and skin cancer, keeping a spare bottle of sunscreen in the glove box is an easy way to keep you and your family safe this summer.  Pay close attention that the lotion you're using will protect you from harmful UV-A and UV-B rays.
Umbrella:  You never know when a storm might pop up, so you really can't go wrong by keeping an umbrella inside the vehicle (and somewhere within reach).  Why not go the extra mile and keep a couple rain ponchos in the car, too?
Beach Towels:  These handy items just aren't for poolside lounging – they're actually great for a couple of different things.  Keeping a towel draped across your seats will not only protect you and your kids from the sting of a hot leather seat, but it will also help protect your upholstery from wet and muddy kids and pets.
Insect Repellent:  The mild winter we had means that insects have come back with a vengeance this summer.  Keep a can of insect repellent handy so that you don't get eaten alive!
First-Aid Kit:  Not just for those of us with kids – keeping some bandages and antibiotic ointment on hand is a must, especially if you enjoy keeping active through running, hiking, biking, skateboarding, etc.
Is there anything else you would suggest keeping in your car this summer?  Tell us in the comment section below!
Share and Enjoy